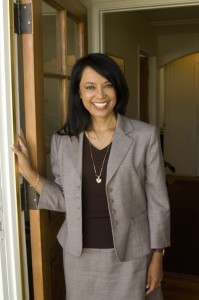 I am a Clinical Therapist, Bilingual in English/ Spanish, Multicultural. I am Licensed Marriage and Family Therapist (LMFT 31228) by the state of California, and Certified Employee Assistance Professional ( EAP ) by the Employee Assistance Certification Commission. I have been a Psychotherapist for 26 years, in Private Practice for 15 years in San Diego California. I hold a degree as a Clinical Psychologist from Mexico. I have a Master Degree in Counseling Psychology from La Jolla University.
I have formal training in Trauma Intervention by The International Critical Incident Stress Foundation with focus on Pastoral Crisis Intervention. I have been a member of the California Association of Marriage and Family Therapists since 1994. I was awarded Parenting Educator of the Year by the San Diego Association of Parenting Educators in 1995.  I am a former member of the Board of Directors of the Employee Assistance Professionals Association, San Diego Chapter.
In addition to private therapy, I provide Trauma Intervention services, trainings, workshops, and seminars to companies and professional organizations in San Diego County on topics such as:
Anger Management
Assertiveness
Harassment
Time Management
Back to School Transition
Cultural Competency working with Clients of Christian Faith
Surviving the Holidays
Balancing Work and Life
Components of Healthy Eating
Embracing Optimism
Coping with Anxiety
Respect in the Work Place
Dealing With Difficult People
Coping with Anxiety
Wok Place Conflict
EAP Employee Orientation
EAP Manager Orientation
If you would like to arrange a seminar for your school, business or organization, please contact me (619) 427-7817
I Serve in my Local Community assisting the Homeless population by providing meals on a regular basis.( see youtube Jamul Community Church "Jesus Cares" ministry).